Antiquities behind closed doors
Always wondered what happens behind the closed doors of a museum that has closed because of corona virus? Museums around the world are thinking of creative ways to keep their collections available online but also think of new ways to improve the visitor's experience once they reopen.
Because of the coronavirus most museums have closed. A pity because many beautiful collections are not on display right now. Luckily, we live in a digital age and more and more museums are opening their doors online. Just like the Rijksmuseum van Oudheden (The National Museum of Antiquities) in Leiden. My name is Emma Verweij and normally I work behind the ticket and information desk, am a museum instructor and also a floor manager, which means I am responsible for guiding events in the museum. Because the museum is closed right now, I can't fulfil any of these tasks. Still I go to the museum three times a week. I have several different jobs right now. One of which is to develop an activity for children where they can become a "roman citizen". Children can participate by making selfies with the objects, solve puzzles and enjoy crafting. Once they have finished all of these tasks, they become Civitas Romanus, a roman citizen.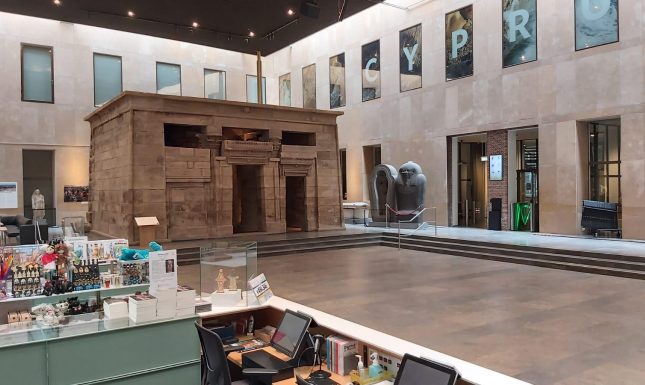 Another job I fulfil is to help making short clips of interesting objects for the museum's social media. This way we try to keep the collection available. Luckily many of our visitors follow us on Facebook, Instagram and Twitter, our main lines of online communication. Since the museum has closed, we have implemented different daily themes for our visitors to look at. For example, we have Memory Monday, where we show little clips about the museum's history, Favourites Friday, where employees show their favourite objects, and every Wednesday we make a quiz about the collection to playfully test our audience's knowledge. This way we try to keep the museum accessible for our visitors online. We see an increase in the number of participants in the quiz every week and we have a lot more views because most people who would normally visit have to stay at home.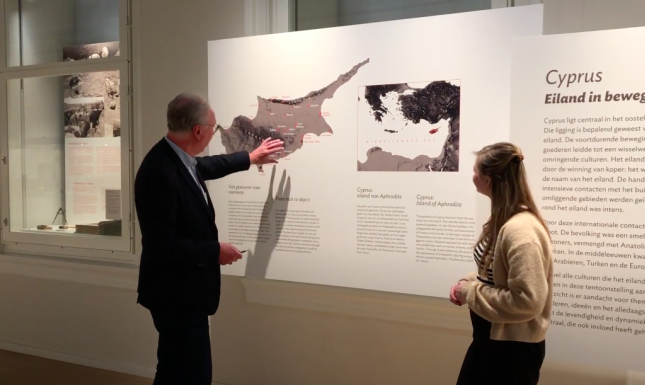 Since the lockdown the Rijksmuseum van Oudheden was one of the first museums to record and post an online tour across the temporary exhibition about Cyprus starring Ruurd Halbertsma, the curator Greek and Roman antiquities, and myself. The exhibition was closing that very weekend so when visitors weren't able to come to the museum anymore, we enabled them to enjoy the exhibition (including a guided tour!) through their computer or telephone screen. Later, more of these tours going through temporary but also the permanent exhibitions were posted. Visitors seem to really enjoy these little informative walks around our exhibition halls.
Thankfully the museum will reopen again on the first of June and we working on how we can make the museum safe for visitors. We have quite a large museum but never have we been confronted with the visitors having to keep 1.5 meters distance so it will be quite a challenge. Some of our regular visitors have already registered online to visit when we open again. They can look at our new exhibitions about Romans along the river Rhine, Egyptian Textiles and Ancient Glass, which we were able to install during the time that we were closed. It will be quite a strange experience to work again in these circumstances because we already have a big plastic screen around the ticket and information desk and the museum shop is scattered across our main hall. Furthermore we have new signs all over the museum to make sure everybody obeys the rules and there will be a lot of extra cleaning to be done. But it will really nice to be able to welcome everyone back into the museum!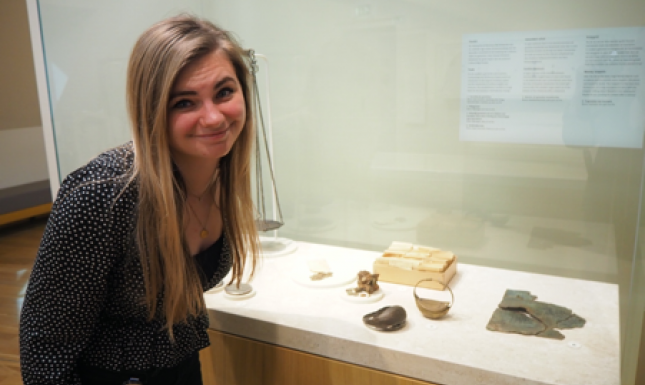 Emma Verweij is a third year Bachelor student Art History at Leiden University. Previously she has finished a BA in History and is mainly interested in the applied arts. Besides studying she has been working at the National Museum of Antiquities for nearly three years.
Useful Links
https://www.youtube.com/channel/UCRcj1iPxymiuCrifor5c3IQ