Monsters in Church!
A publication by senior lecturer Elizabeth den Hartog offers new insights into the sculptural decoration of Haarlem's famous Sint-Bavo Church.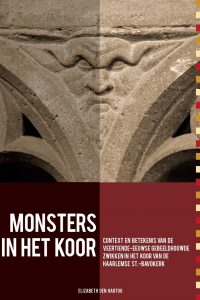 On 5 October 2019 the book Monsters in de Kerk (Monsters in Church) by Elizabeth den Hartog, senior lecturer in the department of art history, will be presented in the Grote of St.-Bavokerk in haarlem. In her most recent book, Den Hartog examines the function and meaning of the spandrel decorations in the choir of one of the most famous churches in the Netherlands, the Grote Kerk or St.-Bavokerk in Haarlem.
The decorative sculptures that form the basis of this research are located high-up, above an arcaded gallery known as a triforium. Spandrels are the triangular spaces between the arch and its rectangular frame. In Haarlem, these decorations take on the shape of monsters, monstrous heads, foliage and animals and their iconography is reminiscent of the more familiar gargoyle figures that are found on the exteriors of medieval churches throughout Europe. Being situated high-up, they are hard to see. They may originally have been painted but little physical evidence remains of their original appearance.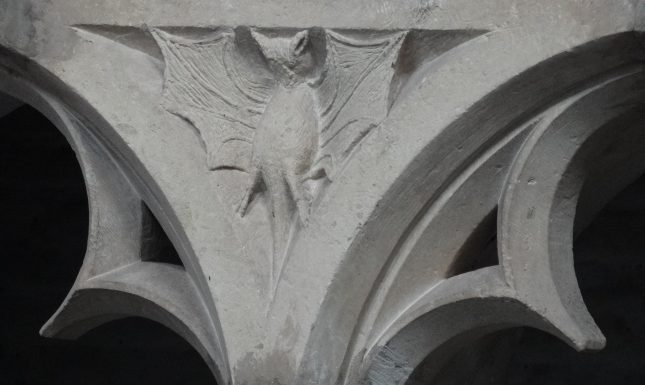 Den Hartog notes that the choir, that was constructed before 1400, was not accessible to regular worshippers, which raises questions about the function of these decorations and their intended audiences. Since the 1950s there has been a tendency in scholarship to describe the function of these monster-like decorations as apotropaic (i.e. to ward off evil) but Elizabeth den Hartog argues this kind of magical interpretation has some serious flaws, most notably because it ignores the fact that the church's rejected occult practices and persecuted those suspected of magic or witchcraft. Instead, she argues that it is more likely that the monsters were intended to address the members of the church choir who sang the liturgical hours, in order to make them focus on their singing.
For more information about Elizabeth den Hartog's work on the function and meaning of religious sculpture in Medieval Europe visit the Leiden Medievalists Blog! More information about her current research can be found on Den Hartog's Faculty page.