Sensing Style: Today's Global Subcultures
Sensing Style is a free 1-day online symposium that explores the relationship between style and meaning in 21st century subcultures. A diverse group of scholars will share their research on style and emerging subcultures within today's globalised, viralised and mediatised popular culture.
Style and artistic expressions of subcultures are inseparably related to present-day social, cultural and political matters. They continually inspire and disrupt each other, changing the way we experience culture, identity, and public space. The 21st Century is highly globalized and has a decidedly influential youth, consequently understanding contemporary subcultures lends greater understanding of more general cultural trends. The relationship between style and meaning in contemporary subcultures will be the focus of a 1-day online symposium on 11th December 2020. The symposium is organised by Dr. Arthur Crucq and the Leiden University Centre for the Arts in Society (LUCAS) in collaboration with West Den Haag. Dr. Arthur Crucq drew inspiration for the Symposium from his study programme Sensing Style taught as part of BA art history and arts, media, and society at Leiden University.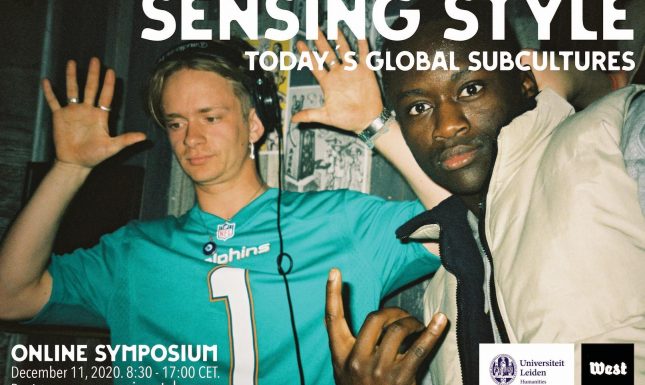 At the symposium, speakers from around the world, and varied academic backgrounds will share their latest research projects and findings on style and subculture. Dr. Arthur Crucq and Prof. Dr. Sybille Lammes from Leiden University will give keynote lectures, and they will be joined by: Elliot Cardozo speaking about 'Gully Style: Hyperlocal performances of style in Bombay Hip Hop'; Dr. Nina Debruyne speaking about 'Subcultures as active participants in the transition in Bulgaria'; Hamish Lonergan speaking about 'Viral Architecture: Understanding collective tacit knowledge in an online subculture';
Oleg Mindiak speaking about 'Objects and Subcultural Group Membership in the Performative Photography of Nikki Lee'; Sarvpriya Raj speaking about 'A Sociological Inquiry into the Music Subculture of Chamars in Punjab'; Dr. Stevie Suan speaking about 'Anime's Multiple Globalities: From Stylistics to Transnationality'; and Dr. Jennifer Vanderpool speaking about 'Eleanor Antin: Performing Imaginery Life'. Further information about each speaker, and their research can be found at: www.sensingstyle.com.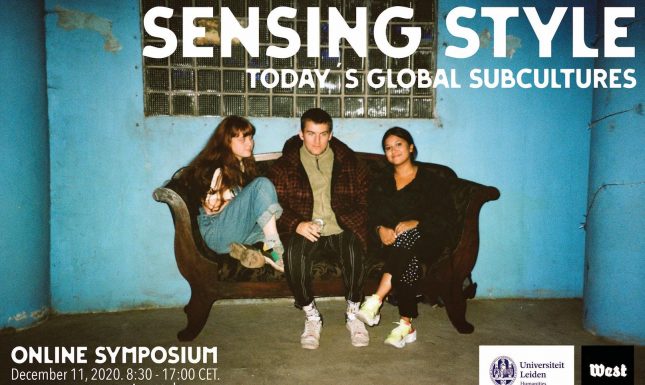 To attend the symposium, please reserve your free ticket online at: www.sensingstyle.com. There will also be a limited number of seats to attend the symposium in person at West Den Haag. If you wish to attend in person, please reserve an online ticket and keep an eye on the website or Instagram page: _sensingstyle_ or Facebook event: https://www.facebook.com/events/3242960455809926 for updates about physical tickets. If you have any questions about the symposium we'd be delighted to hear from you at: sensingstyle.subcultures@gmail.com.
Georgia E. Kay is an MA Museums and Collections student at Leiden University. Her main interests are natural history collections, art crime, and Victorian and Edwardian fashion. Her thesis research focuses on the role museum play in the illicit art trade. Alongside her studies she has assisted in the organisation of the Sensing Style symposium. Contact: g.e.kay@umail.leidenuniv.nl