Vereniging Rembrandt: a student's experience
Manoeuvring in the world of private collectors with abyssal pockets, centuries-old auction houses and family heirlooms, the Vereniging Rembrandt plays a pivotal role in helping Dutch museums expand their collections. I look back at my internship.
At some point in their studies, art history students will study the birth and rise of famous museums such as the Louvre, the British Museum or the Uffizi. Although their collections are firmly established and might seem to be unchanging remnants of the past to everyday visitors, new artworks are actually added on a regular basis. In The Netherlands, the Frans Hals Museum for instance recently acquired a genre painting of a merry company by Dirck Hals and Dirck van Delen, while the Stedelijk Museum Amsterdam was able to add an impressive wall hanging by El Anatsui to its galleries last year. To make acquisitions like these possible, a complex network of private funds, individual patrons and government subsidisers works hand in hand to give museums the necessary financial leeway.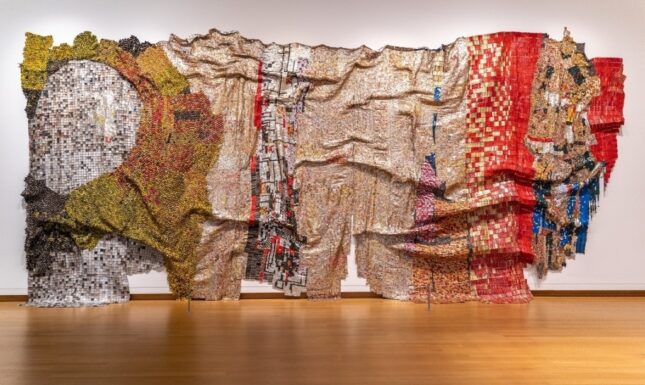 One crucial actor in the Dutch museum landscape is the Vereniging Rembrandt (Rembrandt Association), which helps museums acquire new artworks for their collections, supports young art historians in doing research and makes much-needed restorations possible. Founded in 1883 as an association of art-lovers wishing to keep important artworks from being bought by and shipped to foreign collectors, the Vereniging Rembrandt has since supported the acquisition of some of the most famous Dutch masterpieces, such as Vermeer's The Milkmaid and Rembrandt's Portrait of an Elderly Man. Next to this classic repertoire, artworks from all over the globe have been collected for Dutch museums, ranging from ancient pottery and medieval statues, to contemporary glass installations and wall tapestries made of recycled material.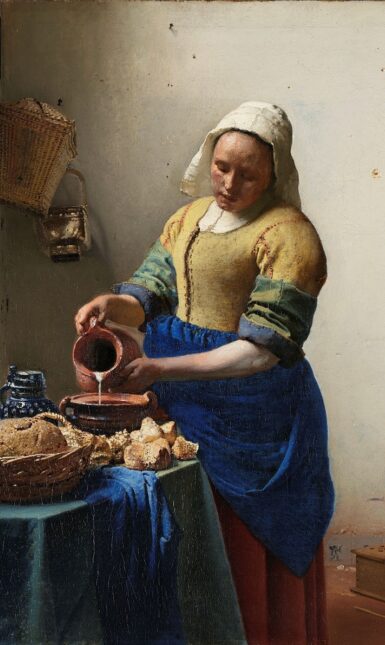 Over the past few months I had the opportunity to have an inside look at the organisation as an intern. As a member of the Editorial and Communications team, my work ranged from writing short texts on artworks and supported research projects, to assisting during the filming of interviews with curators in Rijksmuseum Twenthe about a recently acquired landscape painting by John Constable. My team and I furthermore worked on the tone of voice of the website and launched a national campaign asking people to share their favourite work of art. The essence of all these tasks was to convey to a broad audience of art lovers the value of acquiring, researching and restoring artworks for Dutch museum collections. By attracting more members and donors, the association will increase its ability to help Dutch museums improve their collections in the future, to be enjoyed by the next generations of museumgoers. Looking back, my internship has given me an insight into a world unable to be reached through a lecture series—an experience which I would recommend to all my fellow students.
Michaël van Brouwershaven is a Leiden alumnus of Liberal Arts & Sciences and Art History, starting an MA in Cultural Policy and Management at Sciences Po Paris in autumn 2021. His art historical interests include the decorative arts, architecture and the 18th and 19th centuries in general.