RKD, the Place to Be!
On 3 December 2019 a number of first-year KC and AMS students visited the RKD (Rijksbureau voor Kunsthistorische Documentatie) in The Hague.
On 3 December 2019 a small group of first-year students visited the RKD (Rijksbureau voor Kunsthistorische Documentatie) in The Hague. The excursion was organized by Leiden lecturer Laura Plezier while the tour was conducted by RKD librarian Hans Wijgergangs (a former art history student from Leiden!). The RKD is a library and research institute that was founded in 1932 as a center for art historical and iconographical documentation. The RKD has the largest collection of books and documentation on Netherlandish art in the world. This is a place you must visit if you're interested in art made in the Netherlands or by Netherlandish artists!
Hans Wijgergangs began the tour by telling us that all the documentation and photographic reproductions in the RKD collection from before WOII has already been digitized. This explained the many empty shelves in the library! He then took us straight to a computer terminal to explain how we could use the RKD website (although I was still looking longingly at boxes gathering dust further down the corridors).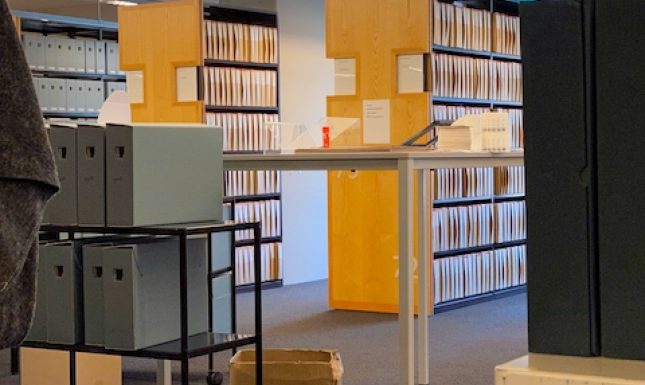 The RKD website is a great tool to start research on Dutch artists and can be used by searching by artist names, keywords or for instance search for artist's portraits. The website is quite extensive and provides users with a clear interface although a little knowledge of the Dutch language is sometimes helpful!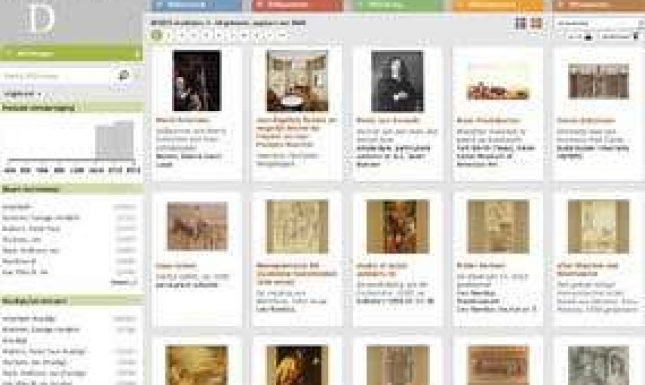 A visit to the actual RKD is still necessary when you are doing research on modern and contemporary art since most of the photographic documentation and literature (including the very large collection of books!) has not yet been digitized. Of particular interest to myself were the numerous boxes full of press clippings, articles and photographs of artists, their works and exhibitions, and many other art-related subjects.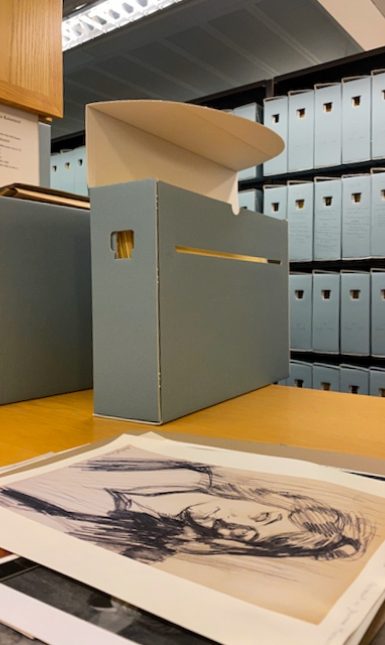 I imagined the RKD as a magical place filled with mountains of books, auction catalogues, documents, photographs and artists' correspondence. A place where tweed-clad men and women conduct important research and have quiet intellectual conversations, perhaps while smoking a pipe! A place where treasures could still be discovered. Although the reality was perhaps slightly less romantic our visit did show the practical advantages offered by the RKD to both young art historians and seasoned scholars.
For more information about the RKD consult the website. The database may be accessed here.
Sascha Ladenius is a first-year student at Leiden University. Prior to venturing in real estate Sascha went to art school in Amsterdam and received a degree in fashion. She worked as a stylist for commercials, music videos and magazines for a few years. Her interests include art, travel, fashion, interior design, English country houses and photography. She can be found on Instagram @saschaladenius.